The world of LCD Displays can be rather intricate, but the good news is that most of the problems are not complex. Learn about the 5 main problems today from our infographic!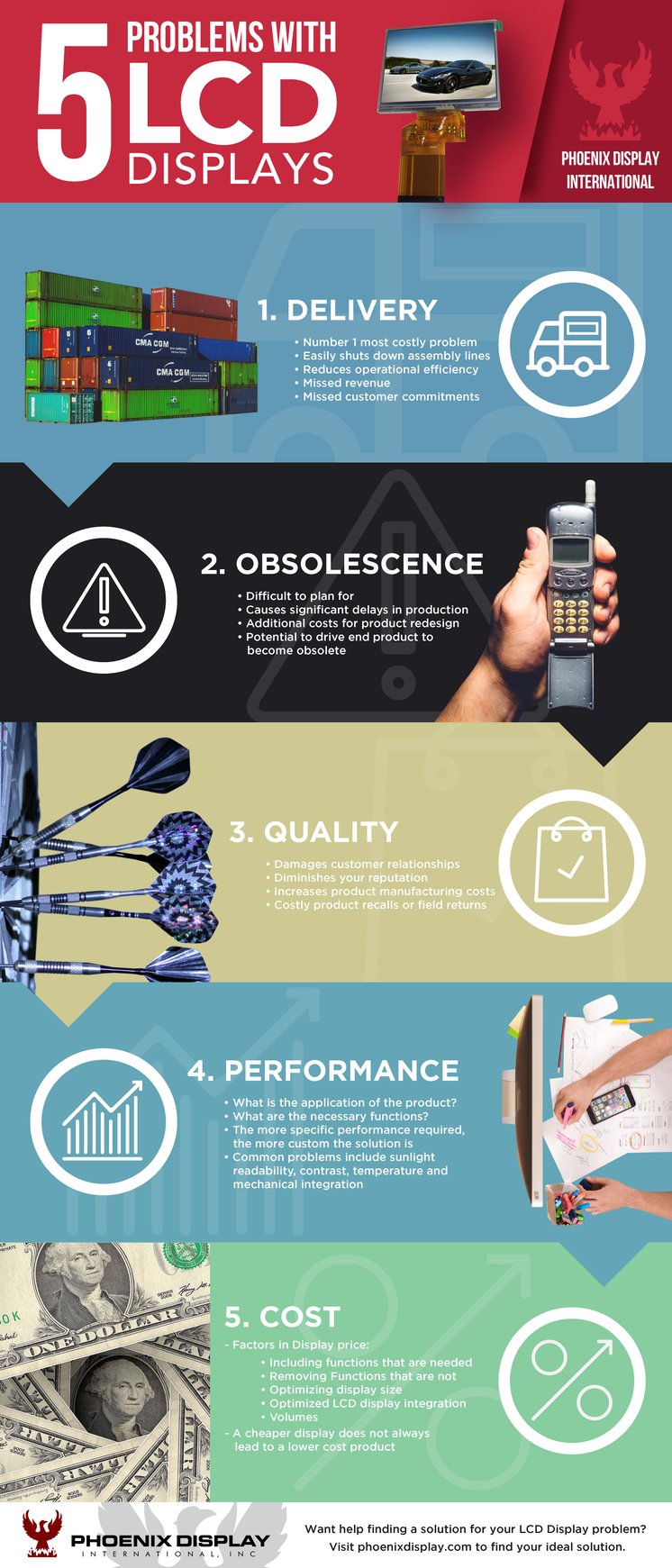 Want to learn more about how to mitigate obsolescence for your display in the future? Check out our SlideShare!
If you would like to learn more about achieving the ideal cost for your LCD Display, read more.