At Phoenix Display we understand that your display project is one-of-a-kind. We've compiled some commonly asked questions and our answers to them in this Q&A blog.

Question: Isn't it more expensive to go with a custom display than a standard display?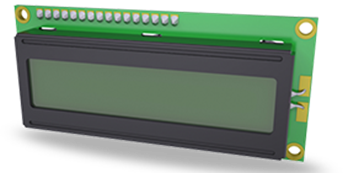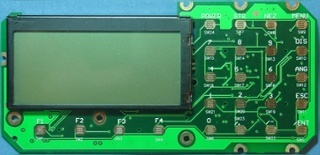 Answer:
Generally, the idea of going custom implies to most that the cost would be much greater than a standard off-the-shelf option. When it comes to the mid-volume LCD market, surprisingly, a custom display can typically provide a lower system-level cost. With the standard off-the-shelf display, you get what is available which can include unnecessary components which adds cost. Integration between the end product and the display cannot be fully optimized with an off-the-shelf display.
Taking the design efficiency challenge even further, we achieve increased product integration by incorporating components on the display such as LED's, buttons and IC's which eliminate intermediate PCB's. This streamlines the assembly, which directly reduces overall system cost. The mid-volume level support enables us to manufacture per-individual order. In this manufacturing environment, the cost is not driven by the custom nature but rather is determined by the volume, size and/or complexity of all manufactured components. Therefore, investing more up front for the ideal custom solution typically results in significant system-level cost savings.
Question: How do I choose between a custom LCD display or a standard one?
Answer:
It depends on whether you are developing a new product or if you're cross-matching a display. For a new design, this decision is typically volume-driven, where the volume is high enough, roughly 5,000-10,000 units per year, to easily justify the unit price savings from the closest standard display. Additionally, during the design process we may encounter mechanical constraints dictating a customized display solution as the best option.
If you're cross-matching a display this means you already have a design that's most likely in production and needs to change to a new supplier. Our cross-matching program includes customization to have a display completely match the existing product. This eliminates the impact on your end-customer's product when crossing over with the Phoenix Display module.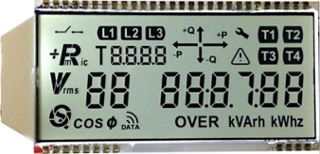 Question: How much does it cost to go custom?
Answer:
Costs vary depending on the product. Some examples of zero-dollar tooling cost changes include changes to viewing angles, polarization types, switching from transmissive to transflective or reflective viewing modes, etc. Further examples include;

Simple PCB changes typically run from $500 to $1,000
Tooling a new backlight can run from $1,500 to $4,000 depending on the complexity
Creating a custom monochrome LCD glass cell is on average $2,500
Resistive touch panels are approximately $2,500
Capacitive touch panels tend to range from $4,000 to $10,000 in tooling


When tooling up a full custom monochrome display without the touch panel we typically see the overall tooling run between $6,500-7,500.

If you're wondering about color TFT displays, that gets a little more complicated and leads to our next question.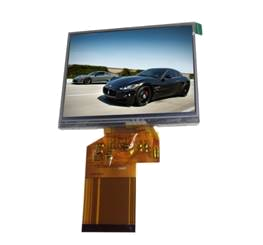 Question: What's the difference between tooling up a custom monochrome display vs. a color TFT display?
Answer:
The main difference is tooling cost. A color TFT cell is manufactured on a silicon backplane which requires a significant investment in tooling and a much higher volume run-rate. For example, monochrome glass is around $2,500 in tooling. We can build down to about 1,000 pieces-per-lot. Color TFT is about $175,000 to $350,000 in tooling and typically cannot be manufactured in lots less than 100,000 pieces at a time. Because our customer base mainly consists of those building between 5,000-100,000 parts-per-year, the color TFT tooling and lot sizes are cost-prohibitive.
We design our displays around a standard TFT glass product form that is already in high-volume production. This avoids tooling cost and supports lower individual minimum order quantities (MOQs). We can customize the balance of the LCD module to meet the specific needs of our customers in a tooling range from about $1,000 to $6,000.
Question: Can I modify an existing standard display?
Answer:
Yes! We understand that one of our standard products may already be close to exactly what you need. Whenever we start developing any display for a new application, we always try to use standard components first. This lowers the tooling investment, simplifies the design process and can often result in a shorter sample lead time.
Question: Can you match the display I'm getting from my supplier?
Answer:
Yes, in most cases. Monochrome display components can be re-tooled like the LCD glass, backlight, PCB, etc. As long as the LCD driver IC is still available, we guarantee a 100% identical replacement. In the case that the IC is no longer available, we will recommend a replacement IC which is often 100% compatible or in some cases requires a minor software update.
For color TFT projects, we use a common TFT glass platform and tool up the balance of the components to match the original design. As long as the TFT glass is still available in production, we guarantee a 100% identical replacement. In the case that the TFT LCD is no longer available, we will again recommend the closest replacement, which is often 100% compatible as well.
Question: My supplier is never on time, how are you different?

Answer:
In our experience customers are generally looking to make a change to their LCD because of delivery problems. We've often encountered customers scrambling for a replacement display because the current supplier could not deliver on the original commitment. The cost to minimize the impact often includes large and unnecessary expediting fees, not to mention the time and aggravation and the distraction that these delivery issues cause your entire organization.
To avoid this critical issue, we employ several strategies which include; controlling manufacturing, building parts specifically for each customer, and implement stocking strategies and adjusting the production schedule.
Question: My product and/or component is now obsolete, what now?
Answer:
It's not uncommon for parts to go end-of-life. The typical life cycle of a display runs between 5 and 10 years. Additionally, problems occur when you're frantically trying to find an equivalent replacement, and often the end result is a massive redesign effort to accommodate the differences in the new replacement display. This is why we've created our exclusive cross-match program where we create a custom part that matches your obsolete part.
Offering solutions and helping our customers with their desired end result is what we love to do. Hopefully you found this Q&A helpful and informative. If you have any additional questions about a current or future product or display, please contact us today.