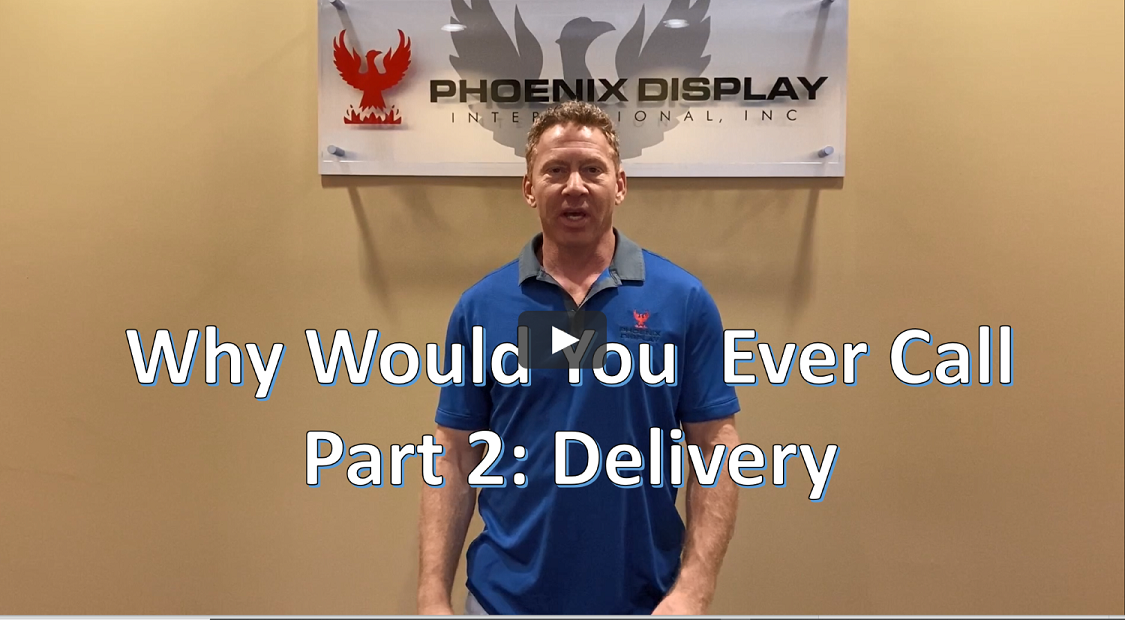 One of most common of the 5 problems is the actual delivery of your displays.
Delivery is simply your schedule.
This whole process starts with getting immediate quotes and exceptional design input so we can get started with:
Drawing Creation
First Prototype Delivery
And finally, consistent on-time mass production.
This is a very course summary, but all of these have to be on-time to keep to the schedule of our customers.
There are things that you can do as our customer to help, as well as processes that we follow to make sure that we deliver as promised. Please watch the video to learn more about how we do this, our roles, and what makes PDI different.
Feel free to reach out for more information,
Thanks for listening.