Delivery. Obsolescence. Quality. Performance. Cost.
Five simple words that can equate to significant LCD display challenges for you. Here's how you can successfully address and resolve these 5 LCD display challenges:
1. Delivery
Missed deliveries are a killer. With even just one component missing, an assembly line goes down, affecting operations, missing revenue goals and failing customers. Components often have long and variable lead times which can lead to production and subsequent delivery problems if they're not managed quickly and effectively.
Proactively address this challenge with the LCD display provider and within your company. Internally, assure suppliers' lead-times are accurate in your MRP. Additionally, maintain a 2-4-week buffer stock or more depending on lead-times and component scarcity.
The LCD display supplier can also carry a buffer stock for your application. Reactively, the LCD display supplier should offer expedited options. Effective display provider can pressure the upstream supply chain, adjust production schedules, ship partial quantities and accelerate shipments. Applying these solutions eliminates most delivery problems and handles unplanned customer demand (a good thing!).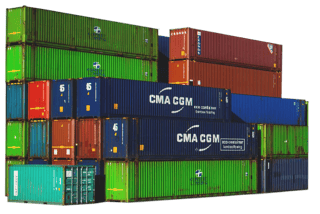 2. Obsolescence
Obsolescence is tough to plan ahead for, causes significant production delays, may force you to incur costly redesign and often can be the death of a product.
Find a display provider that is prepared for and addresses obsolescence when it rears its ugly head. Display providers who are manufacturing more customized systems are more likely to work with your needs than high-volume suppliers. Understand what would cause an LCD display to become obsolete. Your ideal design partner(s) will design for obsolescence mitigation. Then, by giving a long end-of-life (EOL) notice period, the LCD display provider can react by creating safety stock, sourcing alternates and re-engineering your display around a readily available replacement. Additionally, they should plan development of a compatible replacement so your product development doesn't need to change. Obsolescence management safeguards your product line and down the road - your bottom line.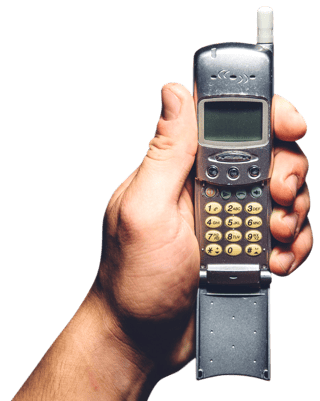 3. Quality
A manufacturing LCD display failure is an expensive issue. It's even more expensive later.
Quality issues generally arise in a few ways. First, the LCD display's failure to meet the performance specification as intended. This involves defining what's required to satisfy the product's intent and customers' needs. Next, there are the optical and mechanical aspects of LCD display manufacturing. This includes meeting dimensional tolerances and maximum defect limitations.
A supplier that manufactures to your specific needs will minimize quality issues due to their ability to bring flexibility and expertise by modifying the LCD display for your specific product, and then actively supporting ongoing product improvements.
4. Performance
Defining "performance" begins with the application. Who is the target market or end user and how will they interact with the LCD display? In what environment will it be used? How is it being sold or demonstrated to customers? What data does the LCD display need to convey? Must it be readable by the visually impaired?
When performance is fully understood, we can define the ideal display type, size, pixel density, contrast, temperature range, brightness, color gamut response time, etc. Over-specifying any of these factors adds unnecessary cost, while under-specifying will detract from the end product's usability. Ensure performance is optimized in order for your application to be successful. It is key to find an LCD display provider who is willing to adjust and customize these particular variables and explain them to you in terms of the end user experience.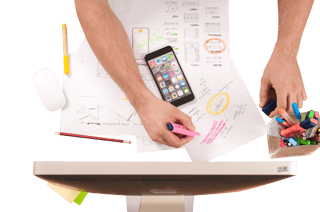 5. Cost
An LCD display's cost is an obvious challenge as it's usually the most expensive component. Adding to the challenge is the fact that cost is also difficult to quantify and properly understand. It's perceived as the easiest to measure, but unfortunately, it's commonly evaluated incorrectly.
Determining the right price to pay depends on three factors. What does the display need to do? What does the display NOT need to do? And lastly, what quantity is needed? In most cases the ideal option is a custom or semi-custom display perfectly designed for its application. Despite what many think, this is often the most cost-effective solution.
With greater volume, you expect a lower price point, which goes hand in hand with provider selection. Oversimplifying this, imagine three categories; low-volume - standard product distributors; mid-volume - built-to-order custom and semi-custom suppliers; and high-volume - consumer market suppliers. As you can imagine, you will never get to the optimal volume pricing with a low volume stocking distributor for a high-volume consumer product. Identify where you fit and then work with the right provider who serves that particular category.
Another cost challenge is system-level manufacturability. This is where display integration improvements can reduce product complexity, improve manufacturing time, and reduce system level manufacturing defects. For the most seamless LCD display integration, there are additional components such as buttons, LEDs, PCB boards, and connectors that are more efficiently integrated on the display rather than a separately assembled component. Clearly in this case, the LCD display cost will go up, but when done right, the system level cost is reduced to result in a net gain.
Lastly, you need to know system-level costs. If you're giving up customer valued performance or functions, you're trading market share and profitability for display savings and the net result may be decreased profit. The opposite also holds true; adding performance that is not necessary (these are attributes that the customer does not value) simply adds additional product costs.
Choosing the right supplier, based on your volume and quality needs is essential. Then implement the optimal LCD display solution with the optimal features and performance.
Find out how easily we can integrate with your organization as your new display supplier. Contact us today.